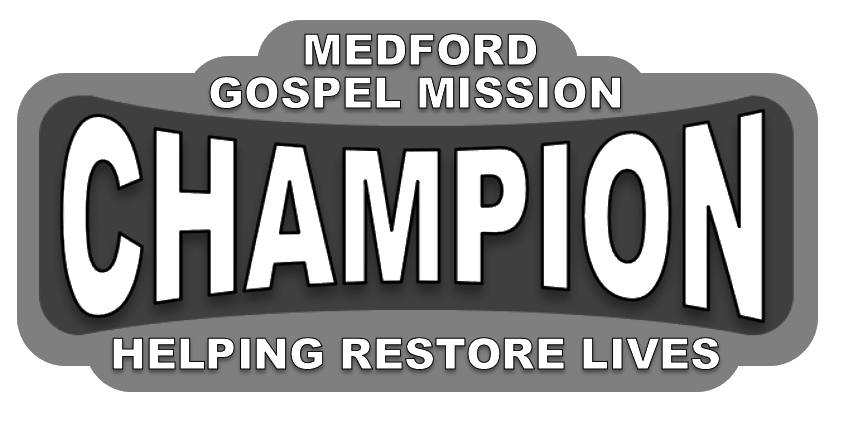 This year we are looking for families, groups, and individuals to become Champions. A Champion is someone who is dedicated to praying and giving to the Mission on a monthly basis.
We have many people already faithfully committed to being Champions, and this year our goal is to add to our team. As we do so, we will be able to help more people through the process of restoration.
Joining the team is easy: simply write CHAMPION in the memo section of your check, and we will add you to the team. If you don't give with a check, simply click on: BECOME A CHAMPION TODAY!

We will provide you with special prayer list that can help you know how to pray for the Mission.
Four times a year we hold exclusive open house events for our Champions, giving them an inside look at our programs and services.
Every month you will receive a special message from one of our program participants letting you know how God has changed their life through the ministry of the Medford Gospel Mission.
We are have a three year plan and we would like your input on where we are going and how we plan on getting there.