We know that homelessness is a complected issue that takes time to conquer and heal from all the various things that have led to a persons homelessness in the first place. This is why we aim to restore people in five key areas of life over the course of 24 months.

At our core, we are committed to the Christian faith and we know that Christ can truly restore a life. Because of this, all of our classes are taught from a biblical world view. It is not a requirement to be a follower of Christ to enroll in our restoration program.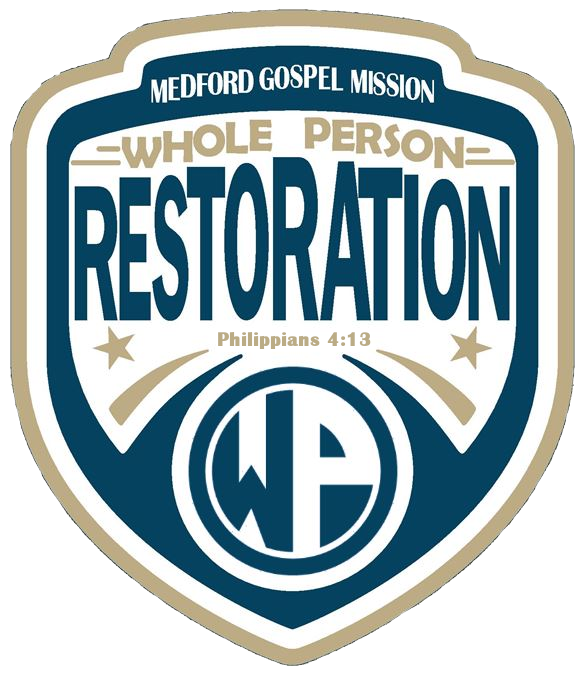 We utilize curriculum that is designed to help people through the trauma of past experiences. Restoration comes as participants face these emotional challenges and learn how to live a victorious life and address their addiction problems.
Our participants live on site and engage in community living. Restoration comes as they learn to work together as a team for a greater cause. They serve alongside our volunteers in caring for others by keeping the Mission's services running smoothly.
We keep people physically active through our workforce development practicums. Restoration happens as they attend classes and receive guidance and motivation to live a healthy lifestyle and give up unhealthy habits. This enables them to have a renewed energy to live a restored life.
Workforce development is an important part of our program because it trains individuals to be more productive in the workplace, which benefits not only them, but their future employer as well. Throughout their time in the program, we teach them marketable hard skills and soft skills that can be utilized in the workplace.
We know that it might be difficult to commit to a 24 month program, this is why we have a 30 day assessment period where individuals can check-in to the Mission so they can check-out our program.