Twenty-five years ago, when we built our women and children's shelter, six family rooms seemed more than adequate to house single mothers who were experiencing homelessness. Through the years, many single mothers and their children have spent nights in these rooms, but this year our rooms are all full. This means we have anywhere from 6 to 15 children living at the Mission at any given time.
These families stay with us anywhere from one to six months. The stability provided by the Mission enables the families to develop a healthy foundation they can build on and succeed when they leave the Mission. For some, it's a matter of finding employment, and for others it might be locating housing. No matter what challenges they face, these families all need your prayers.
Our program managers have the opportunity to celebrate with these women who find employment or rejoice over a good report card from their children. The managers have the privilege of praying with these women as they go through the difficulties of single parenting.
We do all we can do to make these families feel special while staying at the Mission. This summer we have had as many as 15 children at one time and all of our teens attended summer camps. Two children were able to experience a Christian camp because of the generosity of a local church. One of our teens didn't have the proper camping attire, and your generosity provided new boots and donated pants that were the perfect size. This delightful occurrence happened shortly after the need was made known!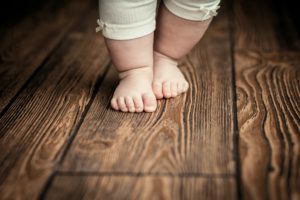 On the other end of the age spectrum, one mother gave birth shortly after arriving at the Mission. Another small toddler's favorite song is "Jesus Loves Me." It never ceases to bring a smile to his face, even when he's being fussy. This young boy has taken his first steps this summer, and another child has learned to ride a bike at the Mission.
For two of our young guests, they enjoy helping in the kitchen packing lunches for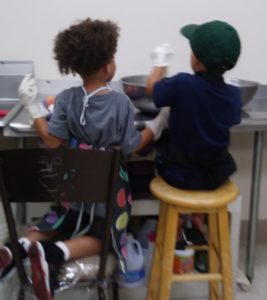 everyone, especially when it involves cookies!
We need your help this month of August in the following areas:
1) Helping Hands International is helping us replace carpeting and building a playground for our children where they can have a safe place all their own to play. We welcome your donations to assist in this project!
2) We need gifts to help remodel our family rooms.
3) We need volunteers for our nightly children's Bible program.
4) We need donated gift cards for children's school clothing.
And please always pray for our guests as they work through overcoming challenges they face in restoring their lives in our community.
If you would like to help us help families contact our Bartlett Campus Manager at ginger@medfordgospelmission.org.